Mosca Fusion Strapper
Product ID: 16953
New Listing
Year: NEW
Make: Mosca
Model: Fusion

Click here to contact us about this product »

Innovative Strapping Systems / Fusion Models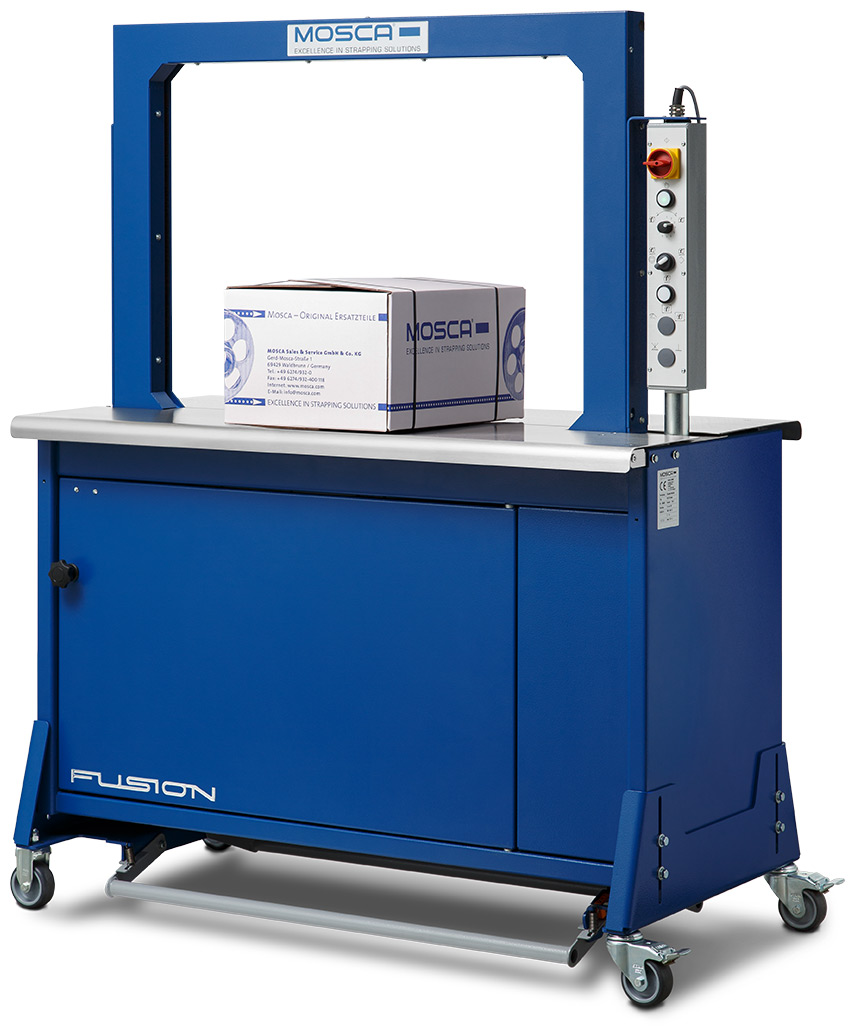 The ROM Fusion delivers Mosca innovation and quality in a performance and price package that is appropriate for mid-level strapping needs. The walk-up, operator cycled strapping system is built around Mosca's breakthrough DC brushless direct drive technology and features a combination of convenience, low-cost and reliability. The ROM Fusion features much of the same technology found in higher priced Mosca models.
Performance:
Up to 55 cycles / min. at a frame size of 600 x 500 mm
Frame sizes:
600 x 500 mm
800 x 600 mm
1250 x 600 mm
Working height:
800 - 905 mm
Straps:
Standard machine grade 5, 8 or 12 mm PP straps
The machine is adjusted to one of the mentioned strap widths.
Strap coil dispenser:
Core diameter: 200 mm
Core width: 190 mm
Max. outer diameter: 430 mm
Electricity:
Voltage: 100-240 V, 50/60 Hz, 1 Ph, 1L+N+PE
Power consumption: ca. 0.2 kW
Sealing unit:
Standard 3 sealing unit
Weight:
180 - 240 kg

---
Most Popular Products