Streamfeeder Tip-on / Attaching System
Product ID: 16361
New Listing
Year: NEW
Make: Streamfeeder
Model: Streamfeeder Tip-on / Attaching System

Click here to contact us about this product »

Streamfeeder Tip-on / Attaching System
Overview:
New to attaching/tip-on fulfillment? Let us help configure a turn-key system for you. The Converge Series Attaching System is a complete turnkey solution. Place and affix products like plastic cards, magnets, CDs, business cards, folded inserts, calendars and pads to a variety of carrier pieces.
Our flexible design allows you to incorporate a number of specialty options such as plow folding, tabbing, ink jetting and label application. The advanced servo motor technology provides unmatched speed and accuracy.
Standard Features:
Long lasting natural gum rubber feed belt with vacuum assist ready
● One-knob side guide adjust ● Adjustable discharge angle ● Servo motor/controller ● Encoder ● Pushbutton operator interface ● Universal mount for most bases ● Stainless steel construction ● High performance product sensor ● System I/O interface ● Variable adjust placement position ● Discharge guides to ensure side-to-side registration ● No-adjust hold-down.
Applications : (ask us about your application)
Mailing Systems / Flighted Infeeds / Conveyors / Vacuum Transports / Folders/Gluers /Box Packaging.
Products : (ask us about your products)
Plastic Cards / Collapsed Cartons / Folded Documents / Manuals / Coupons / Magnets / Cardstock / Envelopes Booklets / Backer Board / Business Cards and more...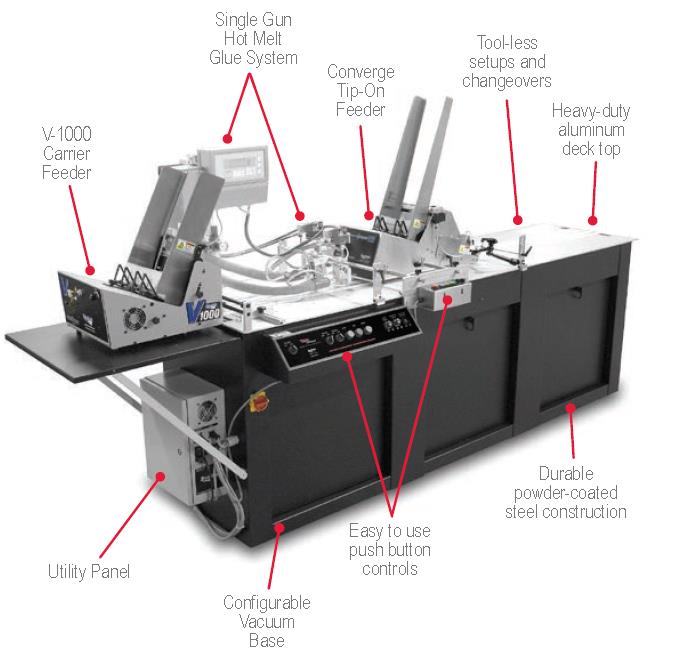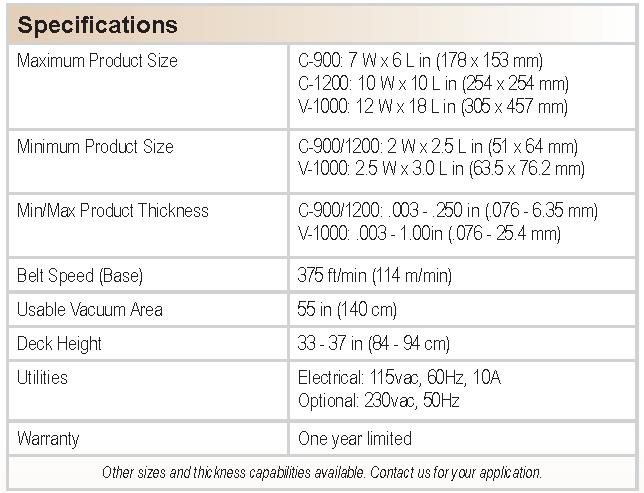 ---
Most Popular Products