Streamfeeder AutoStream High Volume Autoloader
Product ID: 16385
New Listing
Year: NEW
Make: Streamfeeder
Model: Streamfeeder AutoStream High Volume Autoloader

Click here to contact us about this product »

Streamfeeder Automation Accessories AutoStream High Volume Autoloader
Overview:
Designed to increase productivity on high-speed Streamfeeder feeding lines where manual product loading is reducing system efficiency. The unique design provides a "load-low" bed for easy loading of bulk product on edge. The incline section advances and shingles the product to the upper belt section where the products travel into the hopper of the Streamfeeder feeder.

Consistently and automatically load a wide variety of flat and multi

thickness

products into all Streamfeeder model feeders. The AutoStream High Volume Autoloader can also be used to automatically load hoppers of other feeders including vacuum shuttle bases and rotary drum feeders.
Standard Features:
Heavy-duty construction

●

Product load capacity up to 300 lbs.

●

Easy

to use push button controls

●

Fast and easy setup and changeovers

●

Tool-less adjustable guides

●

Optional hydraulic single handle height

adjustment with casters.
Applications:

( ask us about your application)
Inkjet Systems / Tip-on Systems / Inserters / Batch Counting / Collators.
Products:

(ask us about your products)
Sheet Paper / Backer Board / Folded Documents / Manuals / Collapsed Cartons / Folders / Cardstock / Envelopes / Booklets / Post Cards / Brochures and more...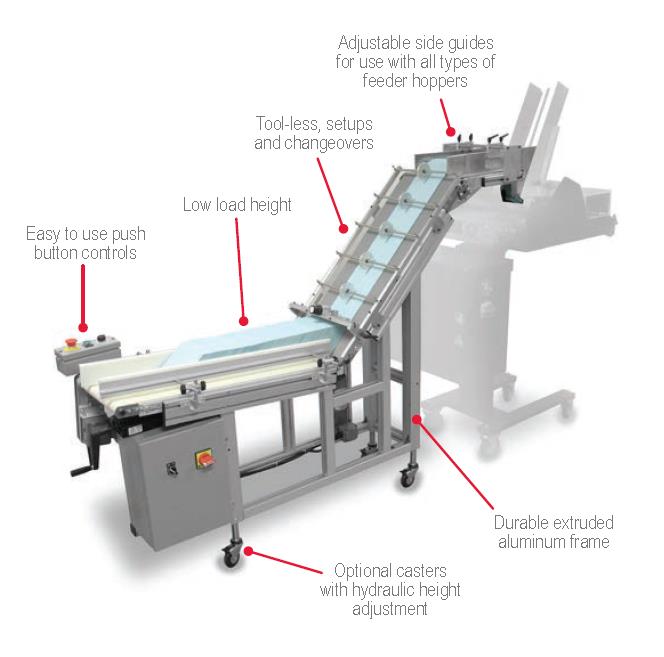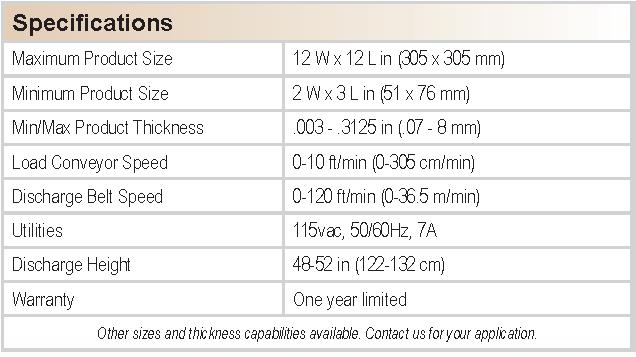 ---
Most Popular Products