Ophrys Iricolor Inkjet Envelope Printer
Product ID: 17692
New Listing
Year: NEW
Make: Varioprinting
Model: OPHRYS IRICOLOR

Click here to contact us about this product »
NEW PRODUCT ANNOUNCEMENT!
The Solution For High Speed Full Color Envelope Printing is here


Capital Mailing Equipment is proud to announce the all New and "Fastest" Full Color Bleed CMYK Inkjet Envelope Printer in the Industry! Incredible Speeds of (668 FPM) Feet Per Minute or Similar to (50,000 PPH) - Pieces Per Hour.
Created by Varioprinting located in Hungary and Powered with Memjets Duralink Technology, The New High Speed Ophrys (Orchid) Iricolor Inkjet Envelope Printer is your solution to keep up with the Fastest Mailing Inserters such as Bell & Howell - Pitney Bowes - Blue Crest - KERN - W+D - CMC - and more.
With print speeds of (668 Feet per minute - 203.6m) and Print Widths of (8.77") Inches, and designed to fit inline with your High Speed Mail Inserters or stand alone.
- POD - Print on Demand Variable data and Full CMYK Color bleed Resolution up to 1600DPI
- Increase your open rate (10X) Times with personalized Full Color Envelopes
- Start your Direct Mail campaign with Color on the surface of the Envelope
- NEW! Laser sensor Height auto adjusts for mail piece thickness
- No more storing Pre-Printed Envelopes
- Endless Full Color Marketing ideas to get your mail opened
- Simple Modular Design for ease of use and maintenance
The DuraLink® Platform
DuraLink is a pigment-based, flexible, durable, and scalable modular print system with single-pass 5x redundant MEMS array printheads that allows OEMs to build digital printing systems for a wide range of commercial, packaging, and industrial
printing applications to enable fast printing with market leading durability and image quality.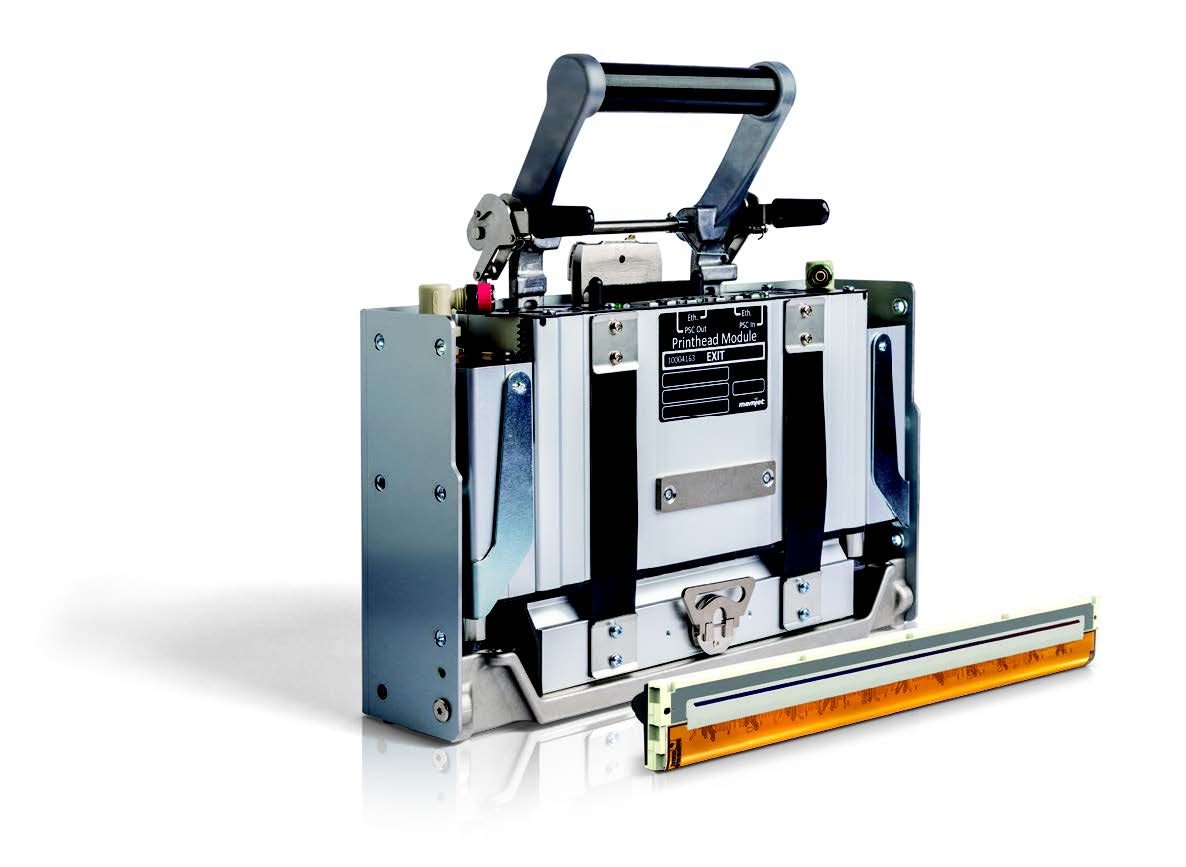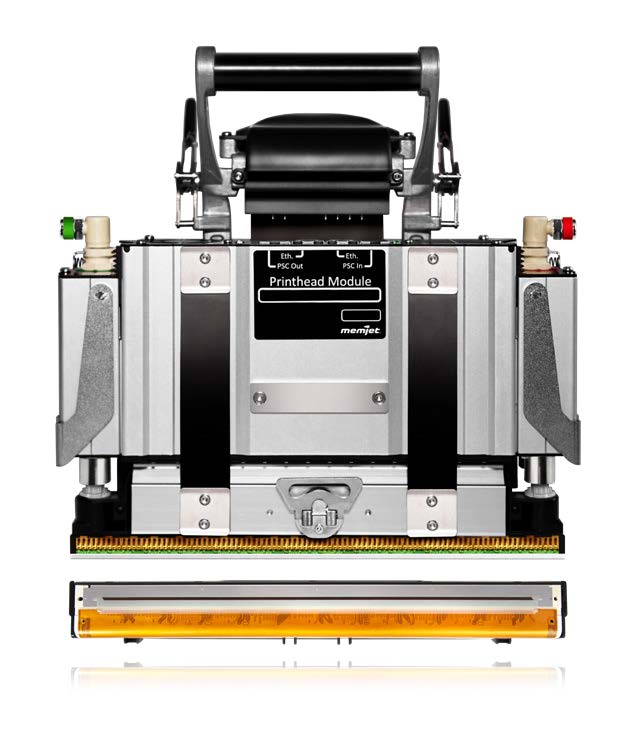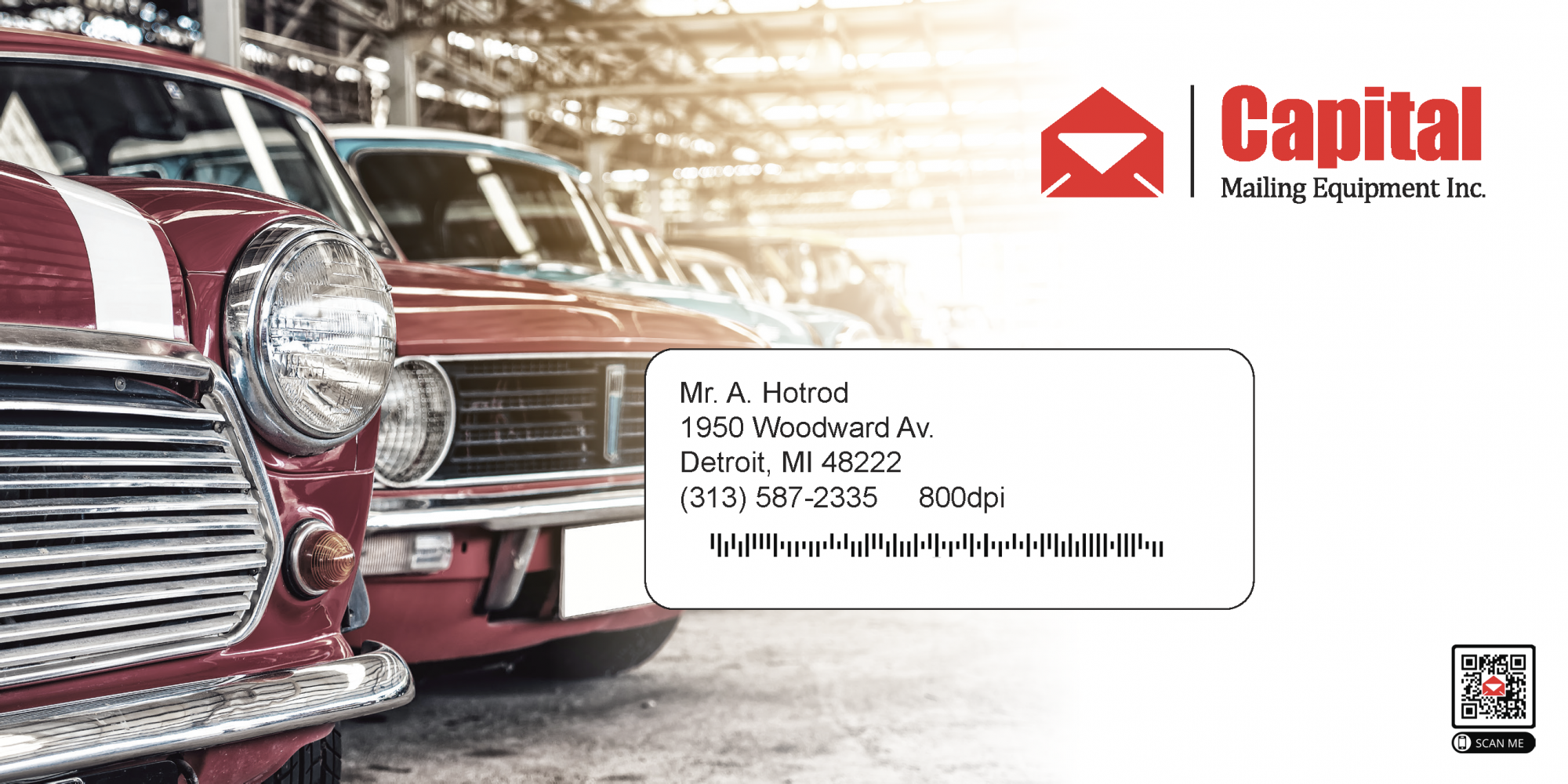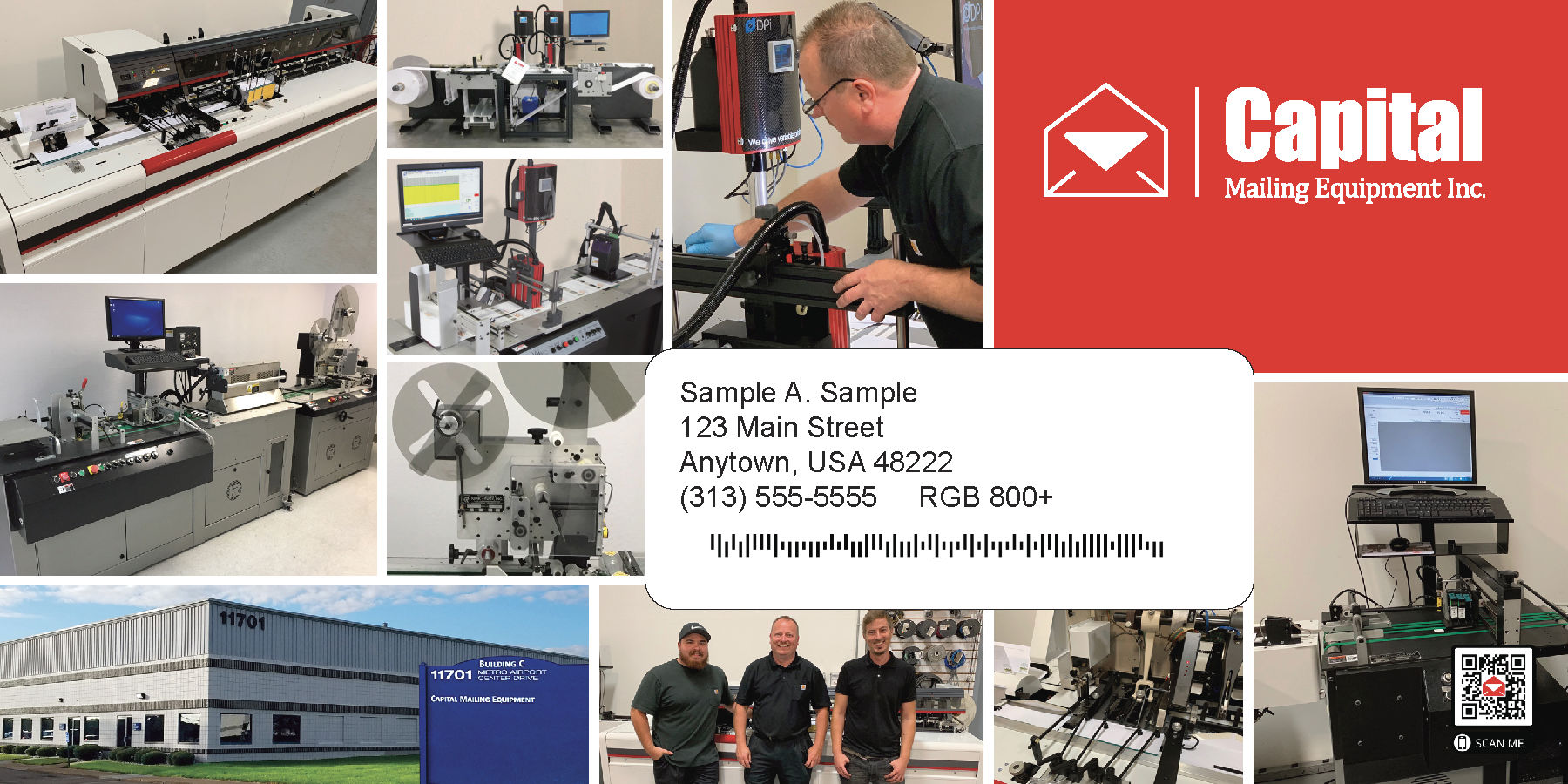 The DuraLink Printhead consists of 70,400 Nozzles •5x nozzle redundancy •Up to 203.6 m/min (668 ft/min)
The Ophrys Iricolor inline envelope overprinter gives users the flexibility to make personalized, full color, offset-like quality envelope-printing part of the production process.
The Ophrys Iricolor was developed and launched with DuraLink printing technology to give users a fast and easy way to produce full-color, high-resolution, personalized envelopes with the incredible speed, quality, and durability required in today's direct mail industry. It keeps pace with the fastest inserters since it can run at 668 FPM- 203 meters per minute. The Envelope printer is integrated with the inserter machine; therefore, envelope printing becomes a seamless part of the production process.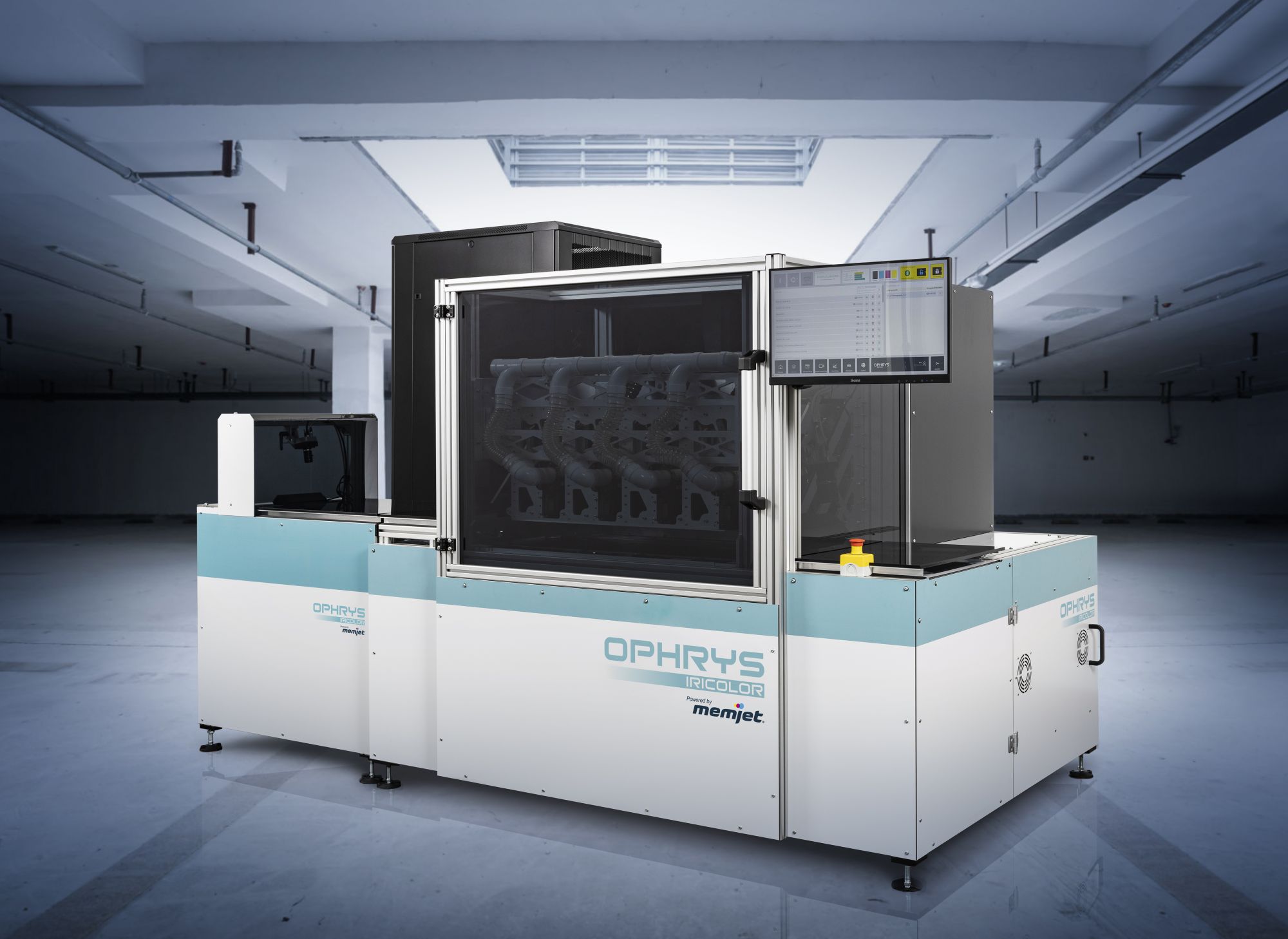 "Its unique design and speed, combined with the beautiful precision of Memjet technology, results in a new type of printing solution that changes the way envelopes are produced for direct mail."
Keeps pace with the fastest envelope inserter machines

Maximum printing speed is up to 668 FPM or 203 m/min. In the case of 6X9 , # 10 - C6/C5 envelopes, the production volume can go up to 75,000 envelopes/hour.

Built on Memjet's DuraLink technology

Varioprinting selected Memjet's DuraLink technology for its Ophrys Iricolor envelope overprinter. It gives print providers a fast, cost-effective way to print high-quality, customized envelopes that meet this marketing trend.

Symbiosis without compromise

Integrated with High Speed Mail Inserters. Full Color CMYK Envelope printing becomes a seamless part of the production process.

100% Full Color Inkjet concept

Producing letters and envelopes using white paper only and personalize them on demand. Increase your open rate!

Paradigm-changing in envelope printing

Today's marketers demand highly personalized printed direct mail that can cut through the noise and capture a distracted consumer's attention. Starting your color for your marketing campaign on the surface of the Envelope is where it begins and will certainly increase open rates.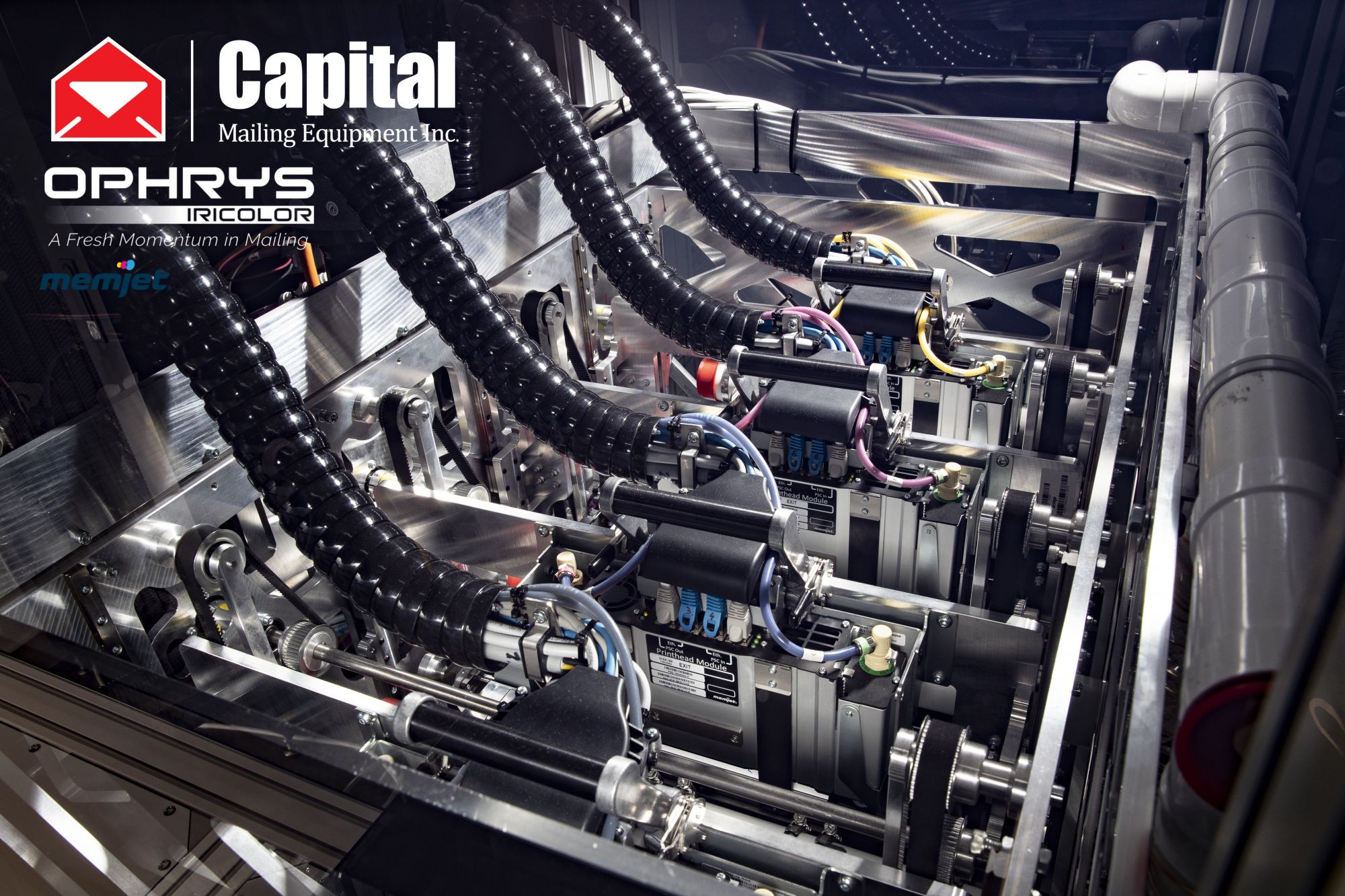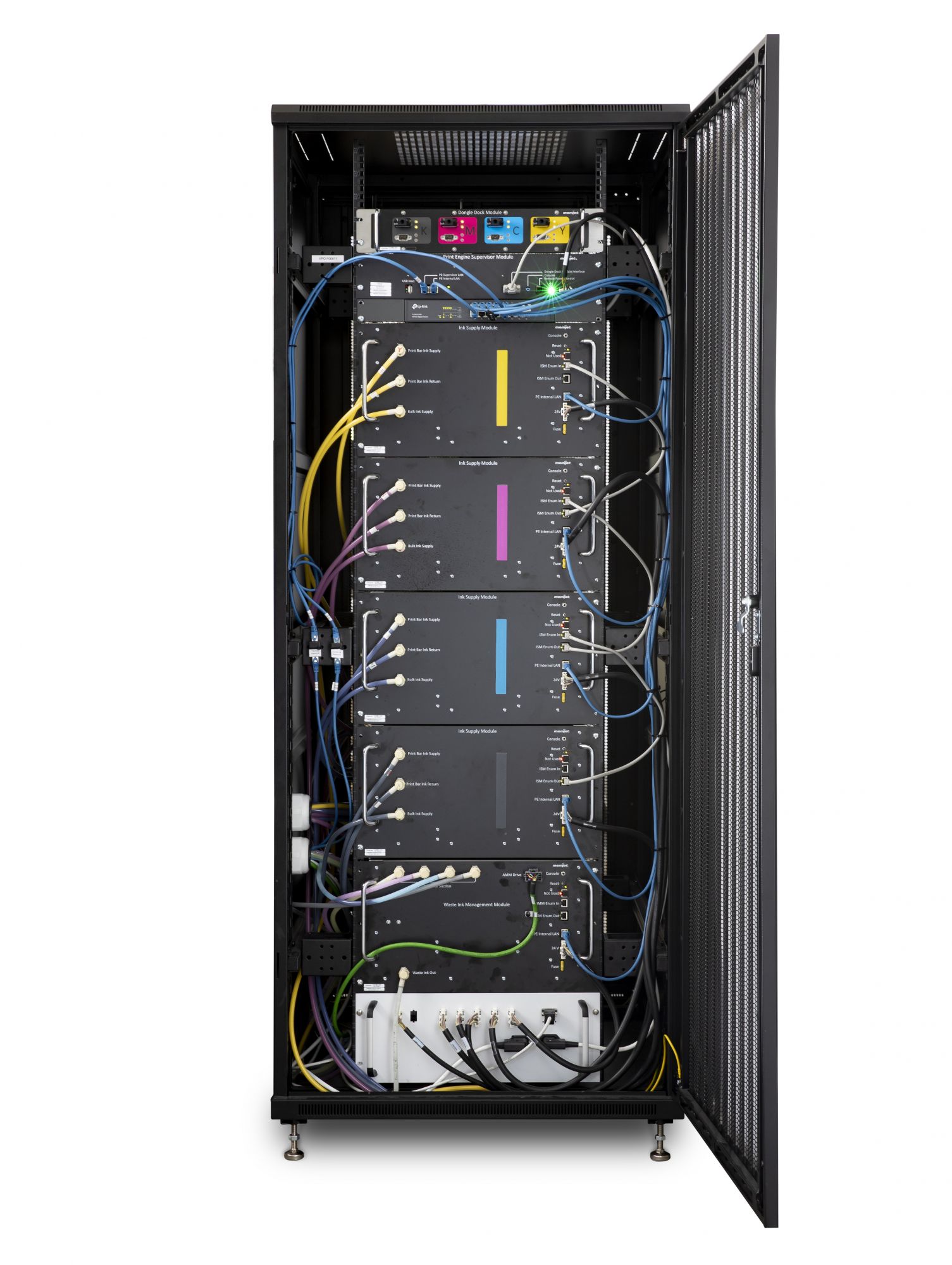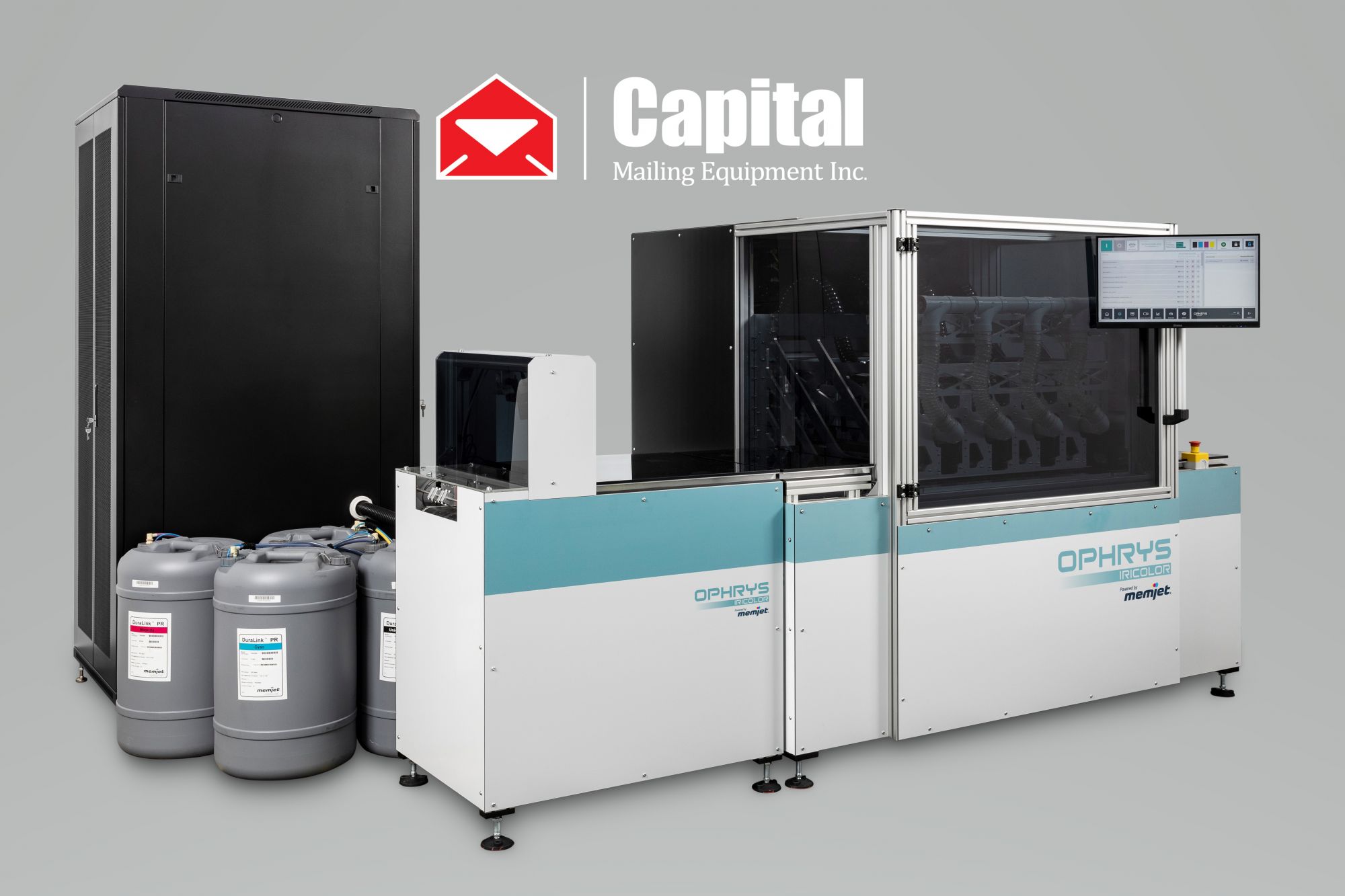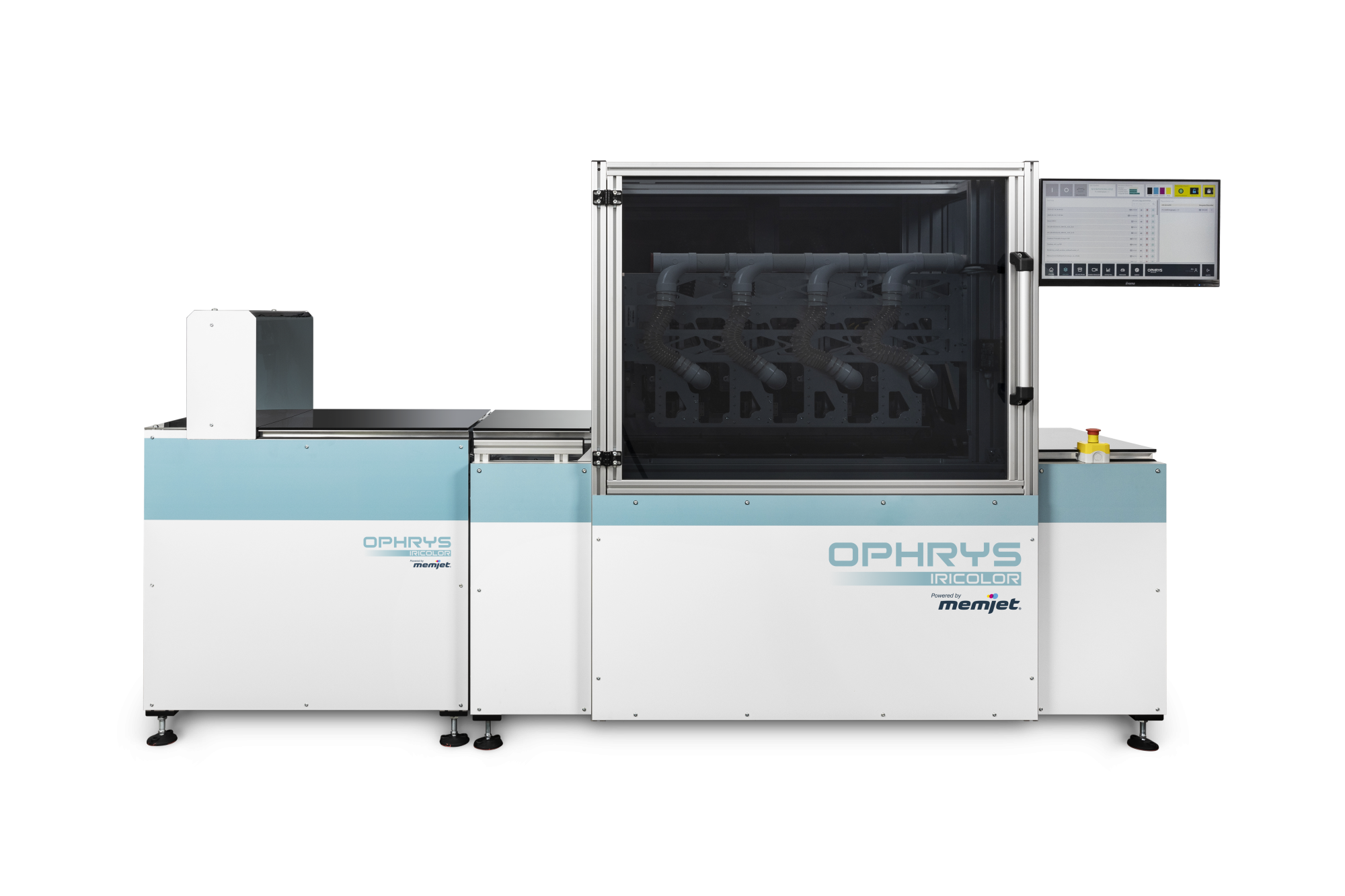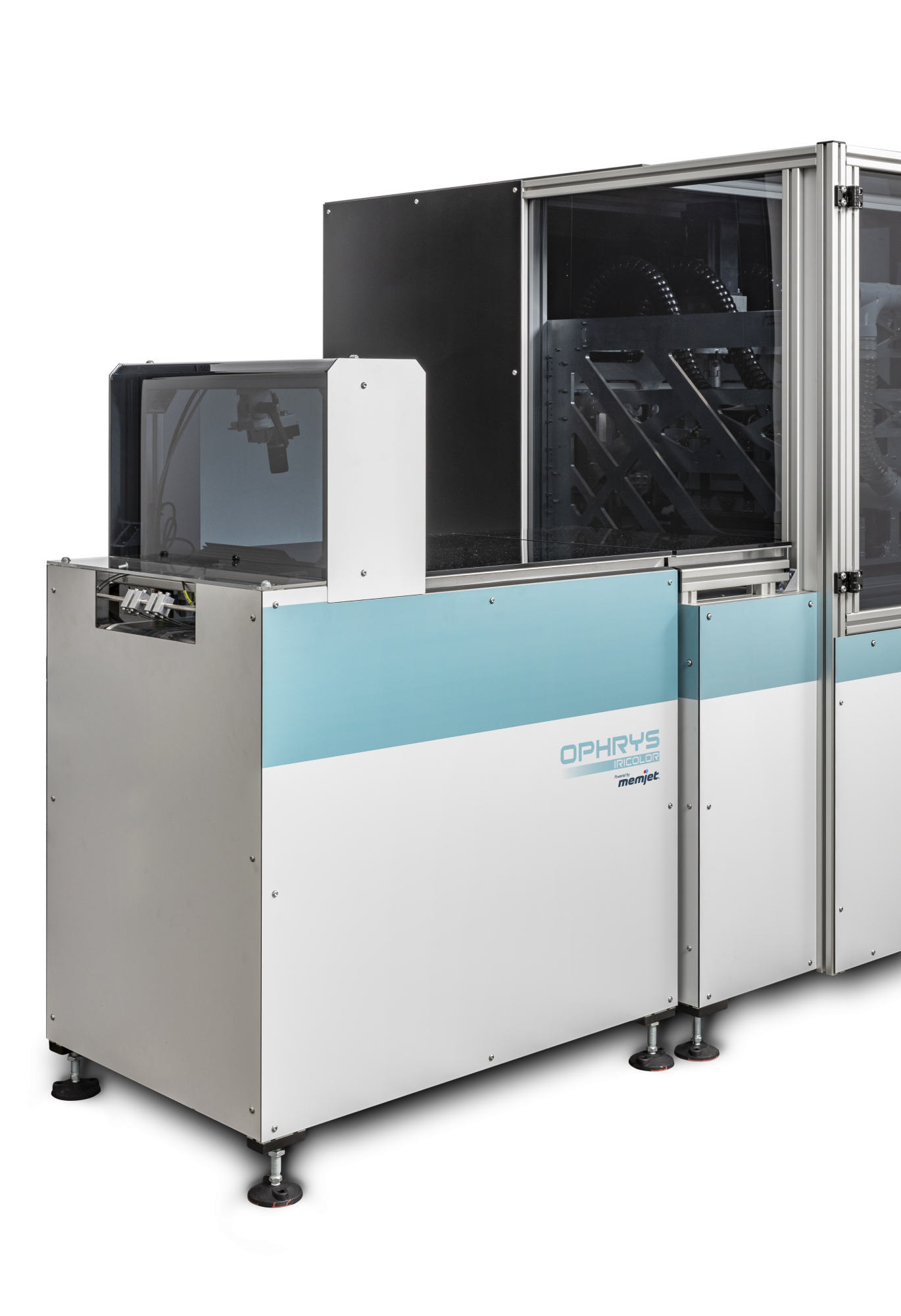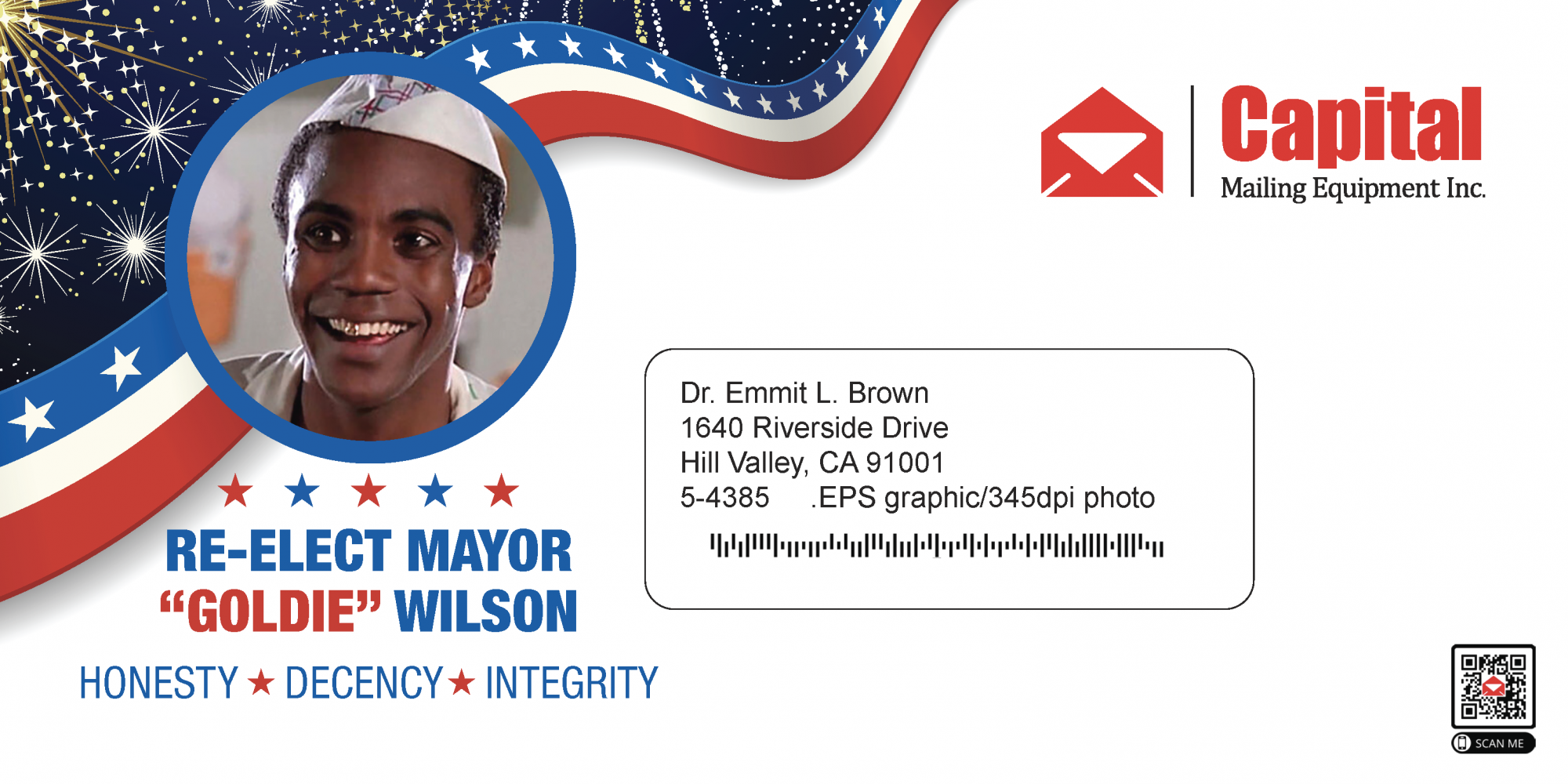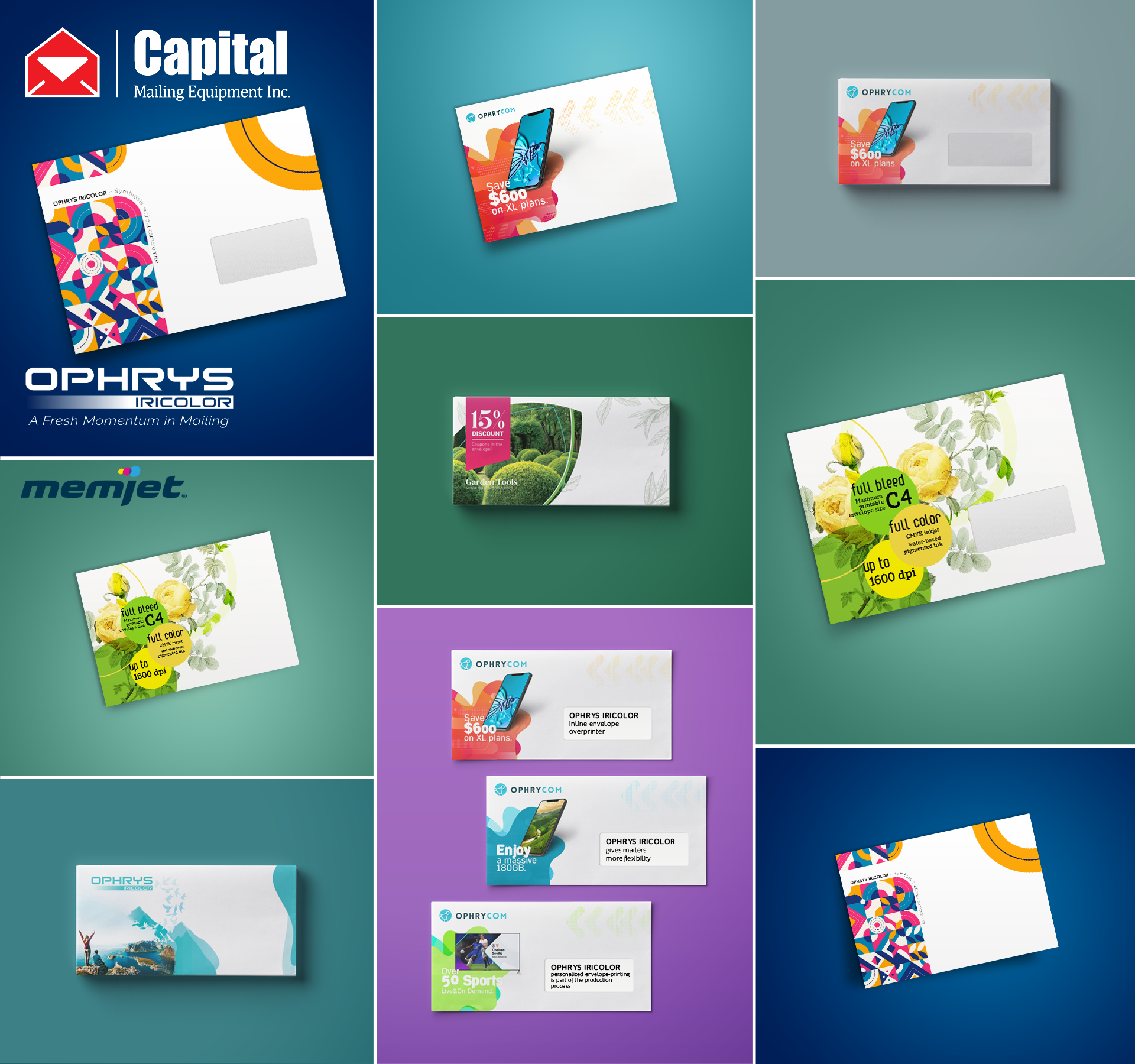 ---
Most Popular Products