Linemods Stealth 207 Premium Inkjet/Dryer Base
Product ID: 17732
New Listing
Year: NEW
Make: Linemods
Model: Stealth 207

Click here to contact us about this product »

Linemods Stealth 207 Premium Inkjet/Dryer Base
Linemods equipment is designed with a balance of easy operation, longevity and innovation from over 25 years of experience in the post press/production environment – All equipment equipped with a 2-year built-in warranty.
Quality Without Compromise:
Linemods Premium Inkjet/Dryer Base - Quality without compromise, from the innovative vacuum system to the powder coated aluminum frames. Perform quick, easy setups - Linemods "Stealth" systems incorporate our patented "I Series" transport design.
Attributes:
- .5mm belt height (from deck)
- Advanced auto-regulated vacuum system
- Premium silicone dryer belts
- 1/2" Powder coated aluminum frames
- Adj. height +S" (12.7cm) from casters
- Tool-less adjustments
- Built-in encoder
- Upstream/downstream, speed-following
System Design & Details:
All Linemods "Stealth" units are performance engineered to deliver an optimum supply of vacuum without stalling conveyor or stressing pump - We use regenerative vane vacuum system with pressure sensors to precisely control the vacuum pressure - Linemods offers the most innovative, high performance vacuum conveyor systems available.
Feature attributes:
- Touch-screen HMI
- 2 year warranty
- Simple electrical/drive components
- Minimal tools needed to perform most set-ups/changeovers
- Vacuum belt construction is of a friction resistant backer, perforated for vacuum integration Timing belts provide skew free operation on the inkjet section Component design - All pivot points have bearings.
Product Capacity:
Width: Up to 21" (53cm)
Speed: 600 (183m) or optional 1000 (305m) LFPM
- Product thickness range: .OS mm - 13mm
- Product width range: 2" - 21"
- Gross weight: 750 lbs
- Electrical: 200-230v 1 Ph/ 30amps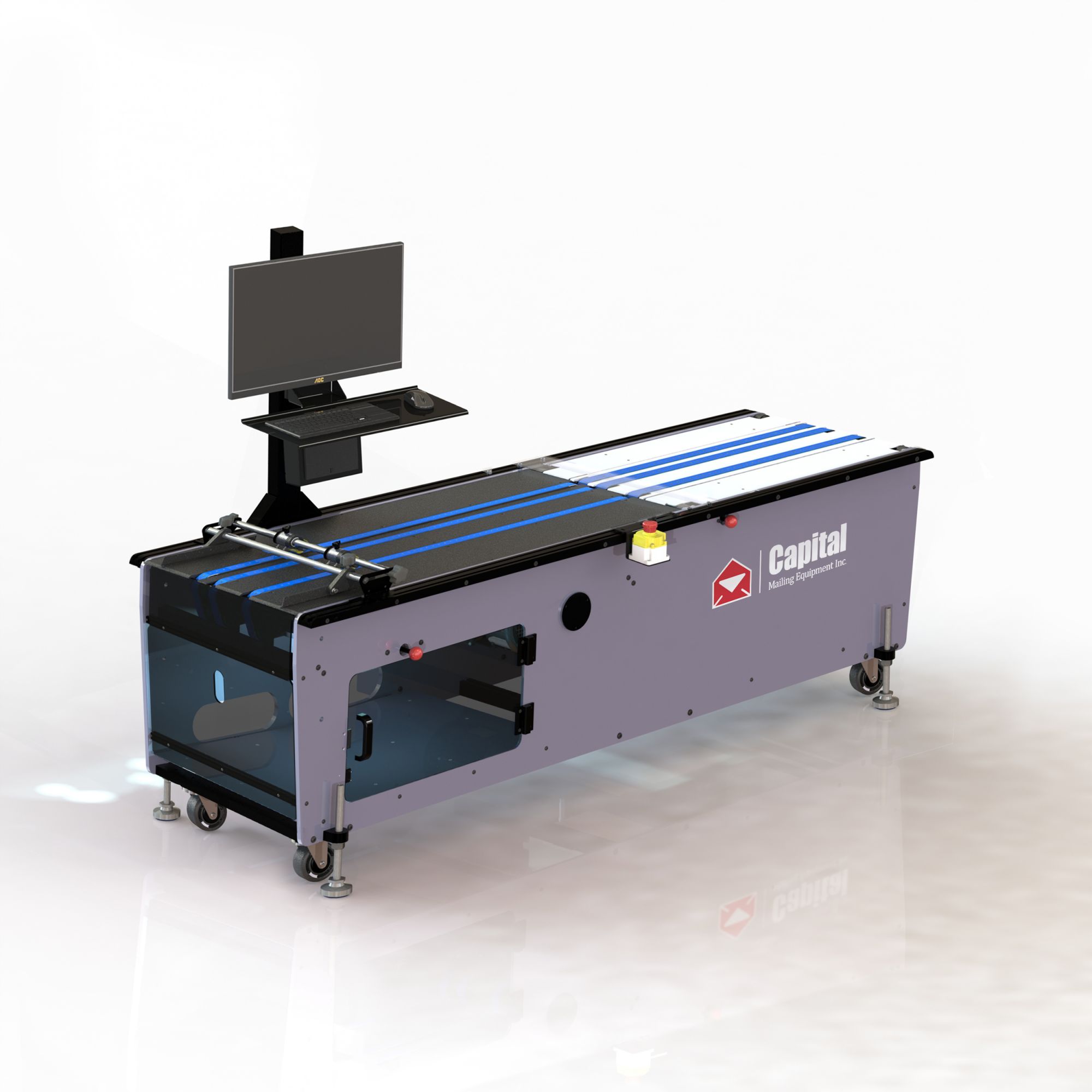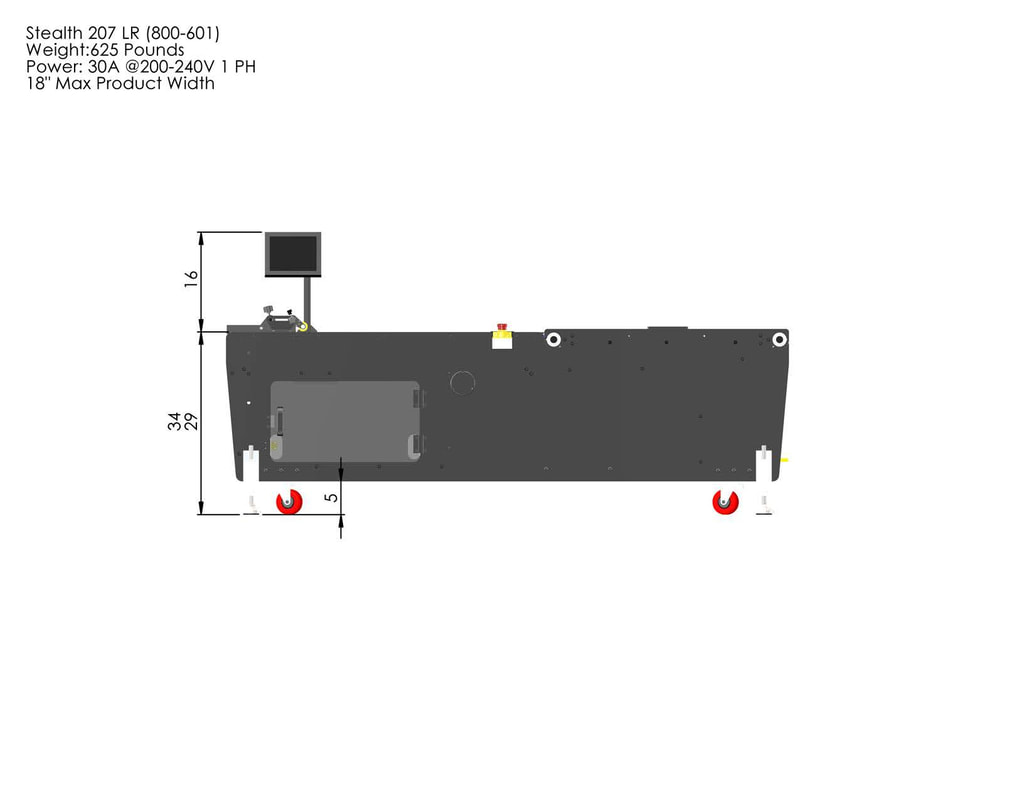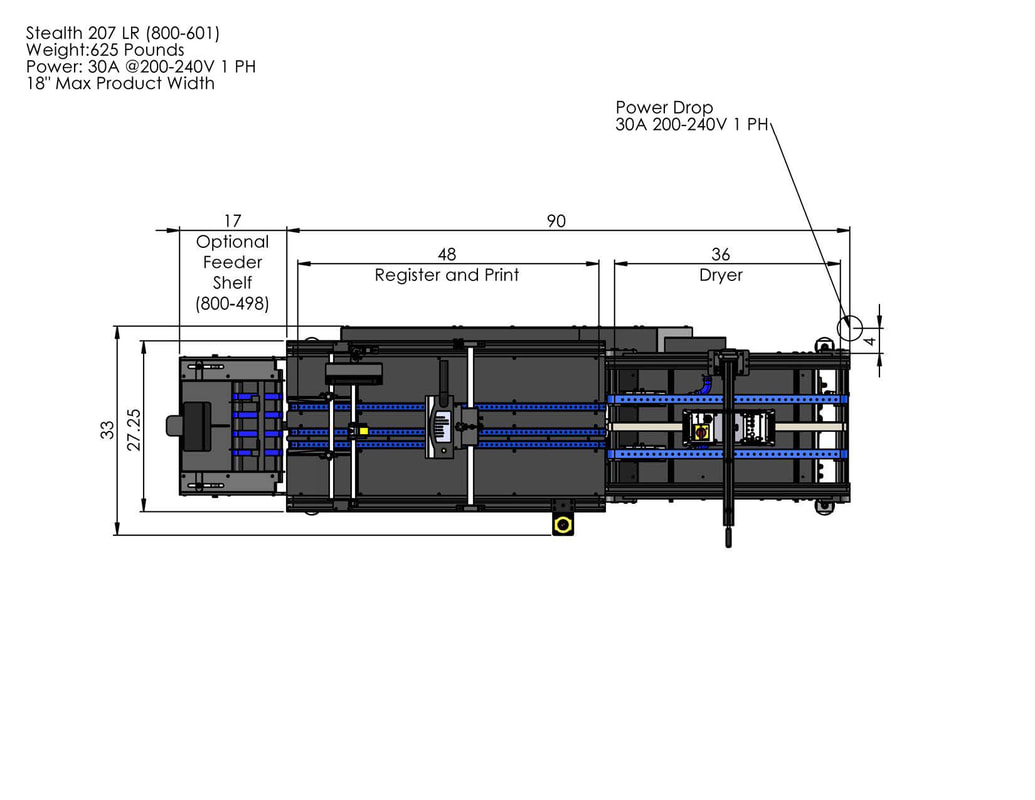 ---
Most Popular Products