BAUM 714XLT Ultrafold
Product ID: 17332
New Listing
Year: NEW
Make: Baumfolder
Model: BAUM 714XLT Ultrafold 1st Station

Click here to contact us about this product »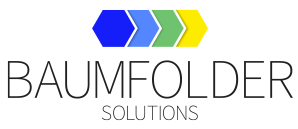 BAUM 714XLT Ultrafold 1st Station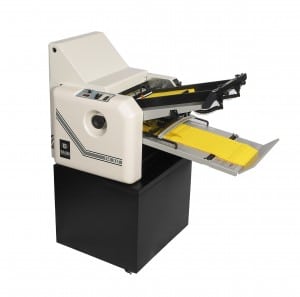 Features:
Rugged Reliability… Compact, Convenient Size
Non-marking, continuous feeding with bottom feed system
Toner resistant and static dissipative folding rollers
Sealed ball bearings, no lubrication needed
Removable cartridge design slitter shafts
Gear-driven folding rollers, no slippage during folding
Automatic roller tensioning
Quiet pump that handles both the vacuum and the air blow
UL approved
Rack and pinion gear side guides on feed table to maintain squareness
Second pass folding capability with exclusive air control system
Total counter
Loads and unloads from the same end of the machine
BAUM 714XLT ULTRAFOLD TABLETOP FOLDER 1ST STATION
The Baumfolder Ultrafold 714XLT air feed tabletop folder combines all the rugged reliability of the larger models in a compact, convenient size. The 714XLT is ready to go to work for you anytime and anyplace you need it. It can easily handle coated stocks as well as high-speed copier and laser-printed stocks.
SPECIFICATIONS:
Maximum sheet size: 14.0 wide x 20.0 in long (35.56 x 50.80 cm)

Minimum sheet size: 3 wide x 5 in long (7.62 x 12.7cm)

Speed: 35,000 sheets per hour of letter size or A4 paper folded

Electrics: 110/1/60 or 220/1/50
---
Most Popular Products