When Should You Replace Your Mail Inserter?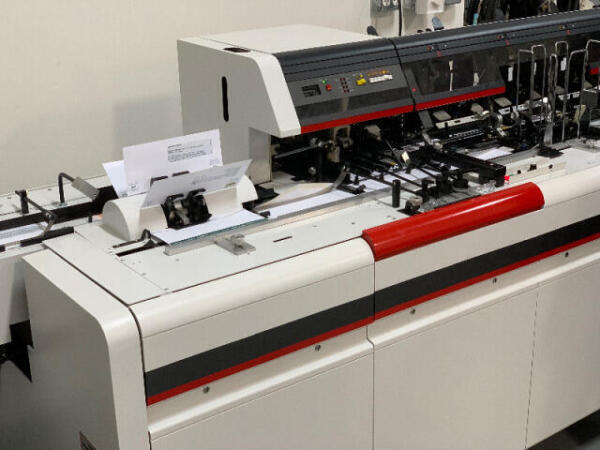 October 8, 2020
When faced with inserting problems, it's tempting to replace your old mail inserter with the latest, more advanced machines. But don't be hasty. If maintenance, repairs, and downtime are manageable, then your mail inserter may still be able to perform its required tasks. What if after making those improvements your equipment is still falling short? In this article, we'll discuss how to analyze downtime and optimize your mailing operations, boost productivity by improving workflow, and determine when it may be necessary to replace your mail inserter.
Analyze Downtime & Optimize Mailing Operations
Rate speeds don't matter if your machines aren't running. Determine why your mail inserter is not operating at full capacity and minimize idle time. More often than not, excessive machine downtime is caused by a variety of non-mechanical reasons:
Operators are waiting for materials to arrive.
Balancing, logging, and reporting procedures are cumbersome.
Employees waste time between jobs with smoke breaks, conversations, and mobile phone use.
Machine operators are juggling multiple duties at once.
Inefficient material storage requires long walks to replenish supplies.
High product variation among jobs requires frequent machine adjustments.
Certain jobs are time-consuming and cause machine jams.
If you notice any of these issues, address them before you start to shop for a new mail inserter.
Boost Productivity by Improving Workflow
Here are some suggested solutions to the above-mentioned downtime problems:
If employees are wasting time on the job, have a supervisor regularly check in to ensure they are staying on task and implement disciplinary action if necessary. Reward your hard-working, focused employees with incentives that encourage efficient time management.
If your machine operators have too much time on their plate, then assign some of their tasks to roaming employees that service all inserting stations, such as end-of-job reconciliation, empty carton removal, and recycling.
Rearrange the operators' workspace so that supplies are within close proximity to the mail inserters.
Shorten document travel distance on machines by switching from inserts to onserts.
Streamline jobs to reduce time spent on changeovers and moving stock.
Refurbish old equipment by adding cameras, new feeders, and/or inline printers.
Eliminating idle time, boosting employee productivity, and keeping up with maintenance and repairs may make it possible for you to postpone upgrading your mail inserting equipment.
Reasons to Invest in a New Mail Inserter
If you've implemented workflow improvements and are still struggling to meet the needs of valued customers, then it's likely that the underlying cause of low productivity and low product quality is that your machines are simply not equipped to satisfy new job requirements or increased volumes. For example, perhaps your current equipment is unable to:
Handle variable page counts
Track sensitive documents
Keep up with fast-running inkjet printers
Run folded mail and flats on the same machine
Integrate error detection and automate end-of-job reconciliation
Provide customers with in-depth reporting
Problems such as these would warrant purchasing new mail inserting equipment in order to minimize downtime, increase productivity, and better satisfy your customers' demands.
Contact Capital Mailing Equipment for Expert Advice on Mail Inserters
Our professional staff has extensive mechanical and electrical knowledge for all major brands of mailing systems and components, including mail inserters. Capital Mailing Equipment is also a premier rebuilder of industrial mail inserters. We offer used trade-in mail inserters and refurbished machines in addition to rebuilding/remanufacturing services for your existing equipment. All repaired or rebuilt machines include a standard parts warranty, free technical support, on-site installation, and operator training. If you're still unsure about whether or not to replace your mail inserting equipment, contact us for expert advice and learn more about our used mail inserter products and services.