The BEST Inkjet Printer! The HAWK 600V Industrial Inkjet
July 1, 2015

The NEW HAWK 600V Inkjet printer with DOD technology is ready for Sale!
We are excited to announce our new relationship with Digital Print Inc. (DPI). We are now selling, installing and supporting the new HAWK 600V DOD Inkjet printer addressing system for the Direct Mailing Industry. The NEW Hawk 600V printer will increase your productivity and profits while decreasing your costs and down time. Please see the details or contact us directly for more information.
This is our newest fifth generation (Series V) system. The system has One (1) 4.25" inch wide imager with a native resolution 600 dpi across transport and operator selectable in direction of product travel. Print speeds are up to 333 fpm dependent upon resolution, substrate and drying. This flexible system can use either UV curable or water based inks. Common colors of ink are available. Print registration can be triggered by a standard mark sensor detecting lead edge of sheet.
Integration, installation, maintenance and layout software training are all performed on your site.
Print Heads:
Kyocera KJ4A has 2,550 jets per 4.25" print head.
With drop sizes from 7 to 14 pl your print will be nice, sharp, dark and bold.
Multiple heads can be stitched to provide wider image area. Up to 4 heads across the web.
High-Speed PC Print Controller System:

Master user interface with DPi's Raptor image processor.
Multiple print-head synchronization.
System and application software.

Easy loading of jobs and data with over your network or USB flash drive.
Pre-press layout software: DPi's software for creating and proofing print jobs before press:
Warranty Information
Print heads: Warranted for out-of-box failure
Print Control unit: 1 year after installation
Fluid Support unit: 1 year after installation
PC Control unit: 1 year after installation
Consumables: Warranted for out-of-box failure
DPI's service and support plan for both hardware and software is included in the system sale price.
Key benefits of the plan include:
Lifetime Service and Support
Telephone support during DPi business hours (8:30 AM - 5:00 PM CT Monday - Friday)
Overnight replacement / exchange service for components in need of repair
Automatic software updates
One software or hardware training course at the DPi facility each year located in Texas.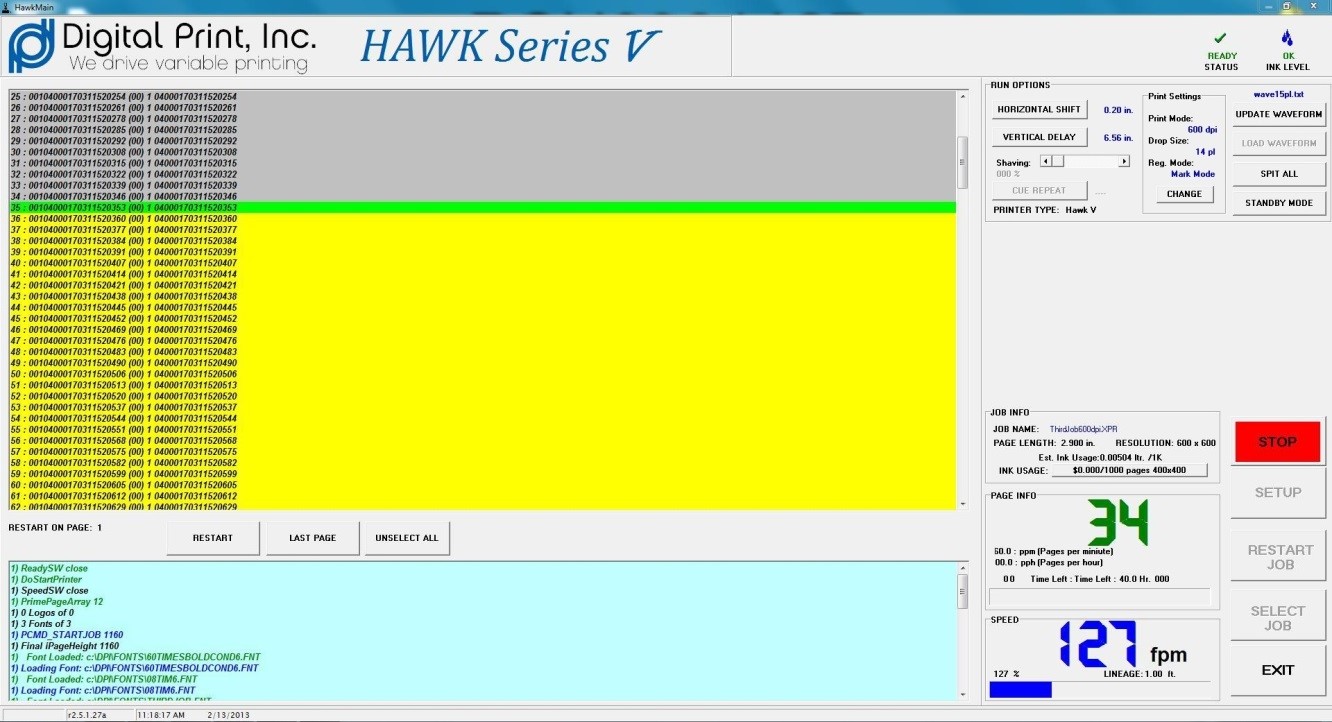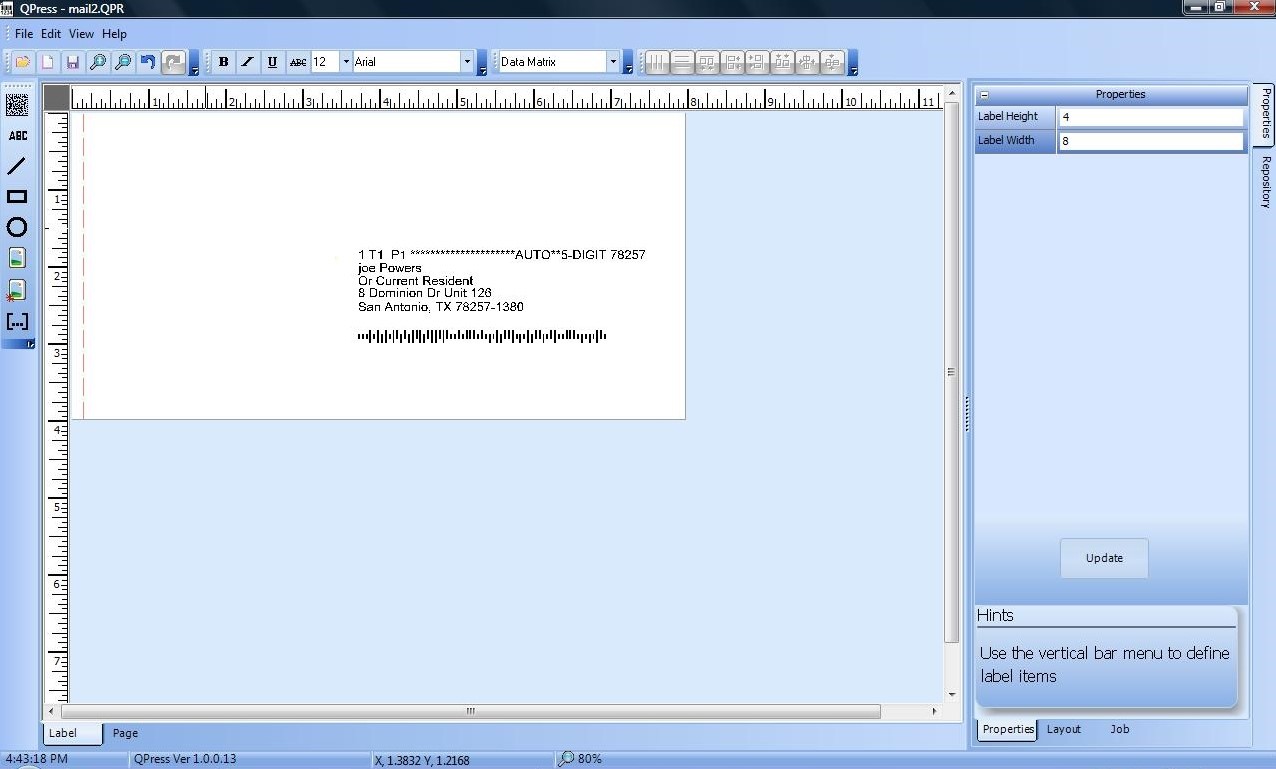 Simple Job Creation & Page Layout Software utilizing QPress Label Design.