CME's Newest Product for High-Speed Color Envelope Printing
October 12, 2021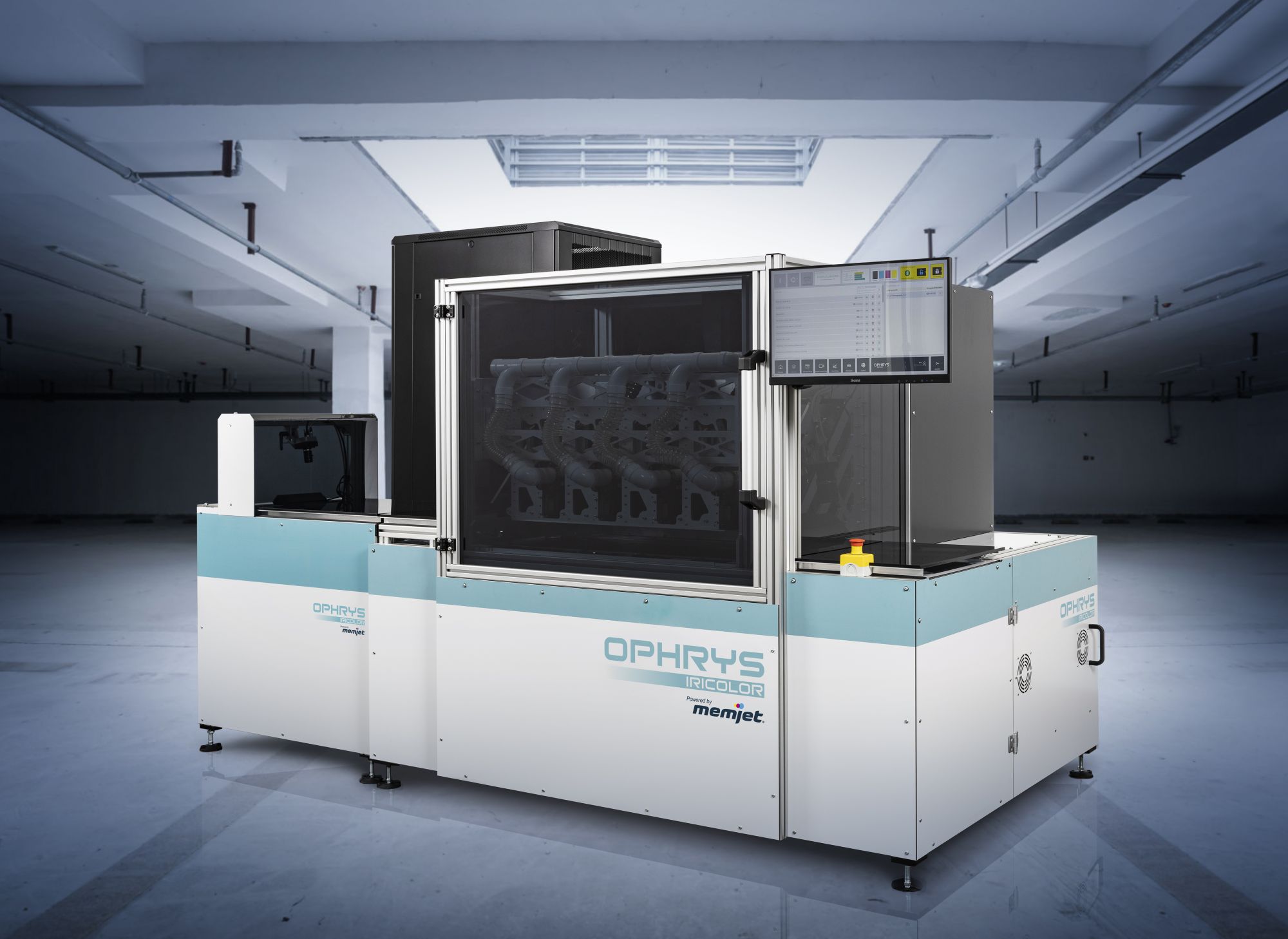 At Capital Mailing Equipment we are always looking for ways to improve printing for our customers, through both higher efficiency and key technological advances. The Ophrys Iricolor Inkjet Envelope Printer from the Hungarian company Varioprinting offers just that, and we are excited to bring it to you. This solution for high-speed, full color envelope printing is powered by Memjets DuraLink technology and can keep pace with even the fastest mailing inserters, from Bell & Howell and Pitney Bowes to Blue Crest, KERN, W+D, CMC, and more.
In the printed mailer world, color is king if you're looking to get your mailer opened by your target audience. But it's always been a tricky feat to quickly prepare color-printed envelopes for automated mailer insertion. The Ophrys Iricolor Inkjet Envelope Printer can change that reality. At incredible speeds of 668 feet per minute (FPM)–similar to 50,000 pieces per hour (PPH)–the Ophrys Iricolor Inkjet is the fastest full color bleed CMYK inkjet envelope printer in the industry!
The Difference of DuraLink
DuraLink is a pigment-based, scalable, modular print system. Its proprietary single-pass, 5x redundant MEMS array printheads allow manufacturers to build digital printing systems for a wide range of commercial, packaging, and industrial printing applications. The DuraLink system enables fast printing paired with market-leading durability, flexibility, and image quality.
Redundancy at the nozzle level is the key to DuraLink's accuracy. With a printhead comprising 70,400 nozzles and 5 nozzles printing in each pixel column, a faulty jet will go virtually unnoticed in the final printed image. That means that even if a jet goes out, your printing job can go on. This long-life printhead is therefore reliably fast while also being able to remain astoundingly accurate, requiring less maintenance and enabling longer print runs. And because this high level of nozzle redundancy is built-in, printing companies won't need to shoulder the additional cost and complexity of adding print bars or costly image-quality monitoring systems.
The Advantage of Ophrys
The Ophrys Iricolor inline envelope overprinter combined with the unparalleled precision of Memjet technology offers users flexibility, enabling them to make personalized, full color, offset-like quality envelope-printing part of their everyday production process. Ophrys Iricolor was developed and launched with DuraLink printing technology and together these high-powered machines offer solutions for quick, simple production of full-color, high-resolution, personalized envelopes. High speeds, unarguable quality, and rugged durability are vital in today's direct mail industry––Ophrys and DuraLink make it possible, integrating well with even the fastest inserters and making envelope printing a seamless part of the production process.
Additional features that set the Ophrys Iricolor Inkjet apart:
Print widths of 8.77 inches

Can be used in stand alone or inline applications with existing high speed mail inserters

Print on Demand variable data and full CMYK color bleed resolution up to 1600 DPI

Revolutionary laser sensor automatically adjusts height for mail thickness

Production volume up to 75,000 envelopes per hour
How the Ophrys Iricolor Inkjet will benefit your business:
Direct mail campaigns begin with the immediate impact of a printed envelope

Potential 10x increase in open rates with easily personalized, full color envelopes

No need to pre-print and store envelopes

A reservoir of ideas to apply to future full color marketing campaigns

Simple modular design makes for easy use and maintenance
A Paradigm Shift in Envelope Printing
Rethink what's possible in your print mailing campaigns. Marketing dictates that highly personalized printed direct mail is a must if you want to catch the attention of a distracted consumer. Color is a key way to do this. And using color directly on the envelope is where it begins. So think about increased open rates and efficient use of resources, then get in touch with the skilled and knowledgeable team at Capital Mailing Equipment to see how the newly available Ophrys Iricolor Inkjet Envelope Printer outfitted with DuraLink and Memjet technology can help you reach your business goals. Get in touch today to learn more!