Sure-Feed Mailing / Fulfillment Solutions - Solutions for Inserting Add-A-Station Feeder - 900EX
Product ID: 16300
New Listing
Year: NEW
Make: Sure-Feed
Model: Sure-Feed Add-A-Station Feeder - 900EX

Click here to contact us about this product »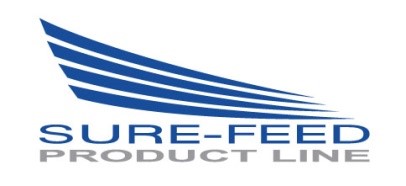 Sure-Feed Mailing / Fulfillment Solutions
Solutions for Inserting Add-A-Station Feeder - 900EX
Overview:
Add an inserter station fast and easily
Quickly turn your 6 station inserter into 7, 8 or 9 stations. Or have the ability to turn your 12 station inserter up to a 20 station inserter. Set up is quick and easy. Simply clamp the new feeder onto your existing inserter's front table and go!
The Inserter Feeder Series includes the Add-A-Station feeder. It's an easy to install, space saving feeder that's compatible with today's leading inserters.
Standard Features:
● Add to existing inserters ● Move from one inserter to another ● Quick and easy installation ● High throughput, low cost ● Missed Product Detect ● Dynamic Rotation Technology®
Options: Batch Count
Products: Loyalty Cards, Credit Cards, Phone Cards, Insurance Cards, Business Cards, and more.
Specifications:
Maximum Product Size 9.0 W x 5.5 L in (229 x 140 mm) Minimum Product Size 5.0 W x 3.0 L in (127 x 76 mm) Min/Max Product Thickness .002 - .250 in (.05 - 6.35 mm) Feeder Hopper Capacity 10" (254 mm) vertical; 20" (508 mm) optional Speed Variable 20 to 350 ft./min. (50 to 889 cm/min.) Utilities 120/240vac, 50/60Hz, 1A Other sizes and thickness capabilities available. Contact us for your application.
---
Most Popular Products