Mailing Equipment Leasing and Finance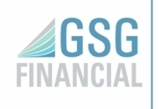 James Brown
Business Development
Print Division
53 West 36th Street, Suite 701
New York, NY 10018
office: (212) 602-1183 ext. 2352
cell: 510.919.5725
Capital Mailing Equipment offers leasing through GSG Financial, an equipment leasing provider that specializes in print and mail solution financing. GSG offers a number of customized programs to help you acquire new & used equipment. Customized lease options are available. Call GSG for details.
The following programs are available to Capital Mailing customers:
Fair Market Value
Generally offers the lowest monthly payment, since the structure is specifically designed to attract customers looking to avoid technological obsolescence. The lessee will make smaller monthly payments, and at lease termination, the equipment purchase will be assessed at a "fair market value."
10% Purchase Option
Provides a middle ground for monthly payments. The lessee's payment will, typically, be slightly higher than an FMV rate, but at lease termination, the lessee must pay a pre-determined buyout price of 10% of the total equipment cost.
$1 Purchase Option
While the lessee's payment will be slightly higher than FMV & 10% purchase options, at lease termination, the lessee owns the equipment, purchasing it for $1. This type of lease is for customer's looking to own equipment at end of lease
Click here to go to the GSG Website